Commercial Window Tinting
---
Increase tenant comfort, conserve energy and even increase safety and security. Our commercial window tinting services offer enhanced protection from accidents, natural disasters, break and entry, bomb blasts and flying glass fragments. They could also simply help upgrade your glass to code.
As a 3M™ Authorized Dealer, A Better Tint window tint installers have been trained and certified to install the 3M Window Film products to help provide protection from the sun's harmful rays in the Valleys since 1989.
We're ready to help you find the right solution — contact A Better Tint, your 3M™ Authorized Dealer Installer today.

We are located in the Valley at these locations:

Window Tinting Scottsdale AZ
Window Tinting Gilbert AZ

What will window tinting do for your business?

Save Energy


3M ™ Window films drastically reduce energy costs by blocking heat rays, leaving your building more comfortable for tenants.

ROI in as low as 3 years
Reduce building carbon footprint
Reduce utility cost all-year round
Contribute to your LEED credits

Improve Comfort


The more comfortable your tenants are, the longer they stay. 3M ™ Window films help maintain comfortable temperature levels while beautifying your building

Block heat rays and prevent hot spots
Prevent glare
Keep your building cozy no matter the weather

Increase Safety


Reduce glass-related damage to tenants and property during accidents or natural disasters with 3M™ window films that holds broken glass together firmly, preventing flying glass pieces.

Built to safeguard life and property
Reduce destruction of property
Minimize building closures
Strengthen Security

Keep your tenants and their possessions safe with 3M™ Window Films that can help deter forced entry, vandalism and even explosions.

Increase difficulty of break-in and intrusion by up to 2 minutes
Prevents loss of property
Minimizes business downtimes

Enhance Decor/Privacy

Create luxurious and classy interiors with decorative window films. Define living spaces that have natural light and privacy.

Get premium finish for little cost
Available in etched, cut or sandblasted glass finishes
Elevate your building look and feel with branding

Redirect Light

3M™ Daylight Redirecting Film uses micro-replication technology to brighten your building's interior up to 40 feet away from the window.

Improve ambiance by redirecting light upwards
Brighten deep rooms with natural light
Save on electric lighting bills
---
Our wide range of commercial window films are applied to window and glass surfaces are designed to reduce the amount of heat that enters the building as well as improve security and privacy.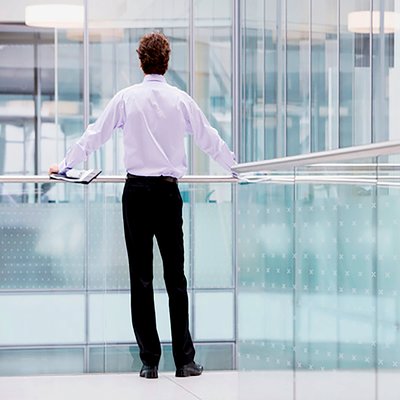 3M™ Thinsulate™ Insulation
Helps keep you warm during cold winter months.
Good heat rejection provides
additional comfort and energy savings in the summer months.
Film offers high visible light transmission with a neutral appearance to help maintain a building's existing appearance.
Significantly blocks the amount of harmful UV rays that cause fading, helping to extend the life of furnishings.
FREE Estimate | Call Us Now: (480) 668 8468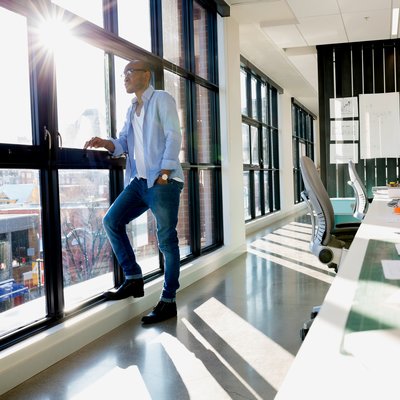 3M™ Sun Control Window Films, Prestige Series for Commercial
Allows high transmission of natural light into your building to provide excellent aesthetics.
This spectrally selective film rejects up to 97% of infrared light providing energy savings, enhanced comfort and protection.
Low interior and exterior reflectivity lets you enjoy the views from inside, while maintaining an attractive look from outside.
Non-metallized window film won't affect signal interference and is corrosion-resistant.
FREE Estimate | Call Us Now: (480) 668 8468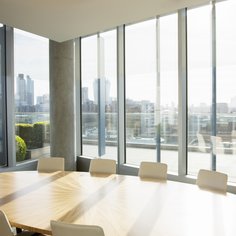 3M™ Scotchshield™ Safety & Security Window Films, Ultra Prestige Series for Commercial
Glass fragment retention film is tear-resistant to help protect people, property and possessions.
Combine with 3M™ Impact Protection Attachment Systems for additional safety and security.
Offers high visual light transmission to provide excellent aesthetics.
Rejects up to 97% of infrared light so you can enjoy energy savings, enhanced comfort and protection.
FREE Estimate | Call Us Now: (480) 668 8468
3M™ Daylight Redirecting Film
Simple, effective daylighting solution that comfortably brings natural light deeper into buildings.
Helps to light the room as deep as 40 feet from the window.
Redirects as much as 80% of light up onto the ceiling, providing more natural light, which has been linked to increased productivity and purchasing behavior.
Helps to reduce dependence on electric lighting.
FREE Estimate | Call Us Now: (480) 668 8468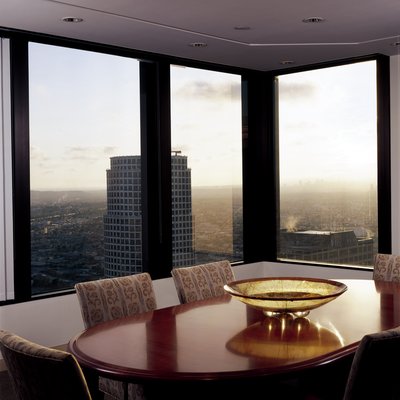 3M™ Sun Control Window Films, Night Vision™ Series
Offers enhanced views with low interior reflectivity, especially at night.
Rejects up to 71% of the sun's heat to help reduce glare and eye discomfort.
Significantly blocks the amount of harmful UV rays that cause fading, helping to extend the life of your furnishings.
Manufactured with a scratch-resistant coating to ensure clear views.
FREE Estimate | Call Us Now: (480) 668 8468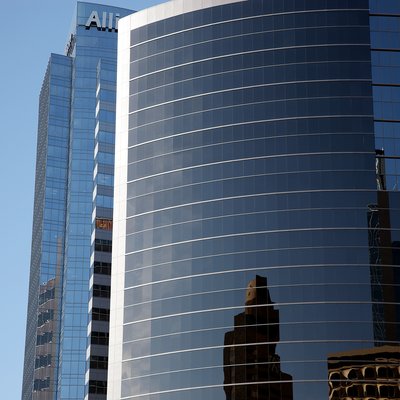 3M™ Window Films, Traditional Series — Affinity
Improve your buildings energy performance and comfort on budget.
Provides high heat reduction at a low cost.
Tinted, reflective films improve your building's energy performance to offer a quick return on investment.
Blocks up to 99% of harmful UV rays.
FREE Estimate | Call Us Now: (480) 668 8468
Window Tint Simulator
---
Compare the look and the amount of light allowed through different 3M ™ Window Films.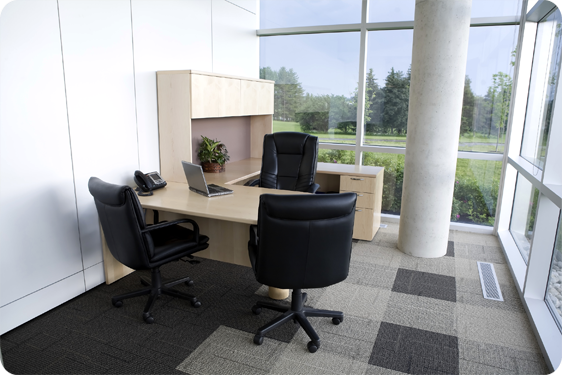 ---
No Film
---
Try the Simulator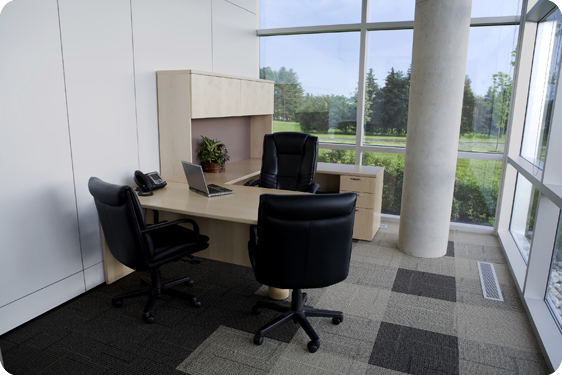 ---
Ceramic Level 40
---
Try the Simulator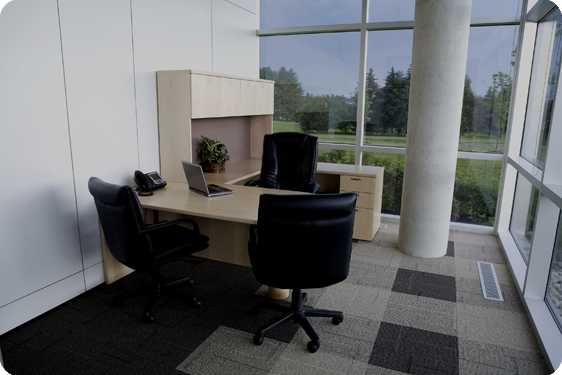 ---
Prestige Level 20
---
Try the Simulator
Get Window Tinting for Your Building

---
Are you looking for window tinting for businesses? Visit a Better Tint today for your window tinting solutions.

As a trusted 3M™ Certified Dealer and Installer, we have the certification by 3M and the experience gathered through the years of decorative window films installation to ensure that you receive best-in-industry service and satisfaction every time.

Contact us today for a no-obligation appointment and we will have an experienced professional visit your business. We will then take some time to understand your needs, assess your building and your needs, take measurement and make recommendations to create a personalized window tinting for businesses for you and even include branding options. We will also discuss all anticipated installation logistics so that you know exactly what you will be getting, allowing you buy with confidence.

Because we are 3M-certified for sales and installation of window films for businesses , both the film and the installation are covered directly by a 3M warranty ensuring you get the best out of your business window tinting for a long time.
We are an Authorized 3M Dealer